​
12/03/18
-
Training/coaching day at Radical bikes! Open to riders of all ages and abilities, whether you're just starting out and need help with the basics or are an advanced rider who needs help refining techniques or preparing for competitions ( and anything in between!)
The price is £30 for the days training, this includes entry to radical bikes for the full day and the chance to win a ticket for Radfest 2018!
To book your spot email coach@scott-wilson.co.uk
6/3/18​ -March photoshoot with Ben Turner/ btimage.co.uk. ​Folkestone and Dungeness, Kent
​​
Powered by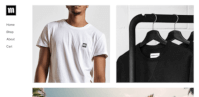 Create your own unique website with customizable templates.