13th January 2013
Now that the new season is kicking off, I would just like to say a massive thank you to everyone who helped me out in 2012. I appreciate everything everyone does to help me out (I'm pretty useless on my own!) whether you think it was big or small, Thank you!! - So thank's to Robin Morewood, Gillian Morewood,
Adam Morewood
(Albert,Julie and Hugo!) Kellie Rolls, Andrei Burton, Giles Wolfe,
Marsh Leisure Centre
Joe Poyzer, Heath Brindley (
www.r2wtrials.com
) my parents and everyone else! (awful at remembering names when I need them, so, sorry!)
Of course I also have to say a massive thank you to all of my sponsors who have continued to support me and have been amazing! Thank you!
4th January 2013

First ride of 2013!
I had my first ride of 2013 on friday. I was joined by jet setter Pat Donovan and we had a great day. Toad rocks was a bit on the slippery side, however we found some really challenging stuff there. After toad rocks we moved along to Wellington rocks and once again had a great few hours of riding. We were both riding well and pushing ourselves -Both trying to brush the cobwebs off and get rid of the Christmas weight!


Below are a few pictures from the day
Powered by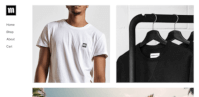 Create your own unique website with customizable templates.