Green Oil UK was founded by Simon Nash, a cyclist and entrepreneur. As a keen rider from a young age, and someone who cares about the environment, there was a dilemma. This dilemma was simply, that a bike needs chain lube, but that chain lube was petroleum based and toxic..................................
Green Oil UK Limited is a multiple award winning, family run company based in Bromley in Kent. From product ingredients, to the recycled bottles, to our reclaimed wood display racks, being green is central to all we do alongside superior bike performance.
Green oil make-White super dry chain wax,chain lube, degreaser, eco grease and bike cleaner
. They also make a great bike cleaning brush and sponge
Powered by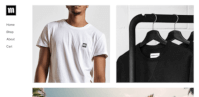 Create your own unique website with customizable templates.