Bio-synergy are a world leading sports drink and nutrition company. They make products for the full cycle of training and recovery, and do something for every sport!
Bio synergy have really helped me in all aspects of my training since we started working together in early 2009.
Personal favourites- Bio Synergy Pure Energy and Bio Synergy Whey protein. By far the best I've used!


Why Choose Bio Synergy?

Bio-Synergy is Britain's most innovative sports nutrition company we were the first to launch Creatine in a two phase pack in 1997 and the first to launch a virtually zero calorie sports drink.
Award winning - over the last 13 years our products have won awards and been given the highest ratings by numerous magazines including Men's Health, Slim at Home, Body Fit, Daily Mail, News of the World, Daily Mirror, Daily Telegraph, Women's Running to name but a few.
Support charities - Bio-Synergy is proud to have supported UK charities including Cancer Research, Help a London Child, Great Ormond Street, UNICEF and the Princes Trust among others.
Free delivery in the UK
Easy to order, either call our 24hr number 020 7569 2528 or www.bio-synergy.co.uk
Free advice Monday-Friday 020 7569 2528 9-5pm or email advice@bio-synergy.co.uk
Made in the UK - Bio-Synergy products are produced in the UK to ensure high quality, and produce to either BRC, GMP, or HACCP. Each and every relevant batch is then also sent to an independent UKAS approved lab (HFL) to test for banned substances giving you reassurance that you know exactly what you are taking .
Trusted brand and products - since 1997 Bio-Synergy has worked with many of the UK's leading sports teams and athletes including the RFU, RFL, British & Irish Lions, British Basketball League, Ice Hockey Super League, Commonwealth Games, WAVA, David Coulthard, McLaren, Renault F1, Williams F1, Surrey CC and the ECB to name but a few.
Points with every purchase
Contactable 24/7 365 days per year
Powered by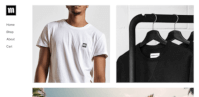 Create your own unique website with customizable templates.