19th August 2013 - Evening ride In Folkestone
On a nice evening last week I headed into Folkestone for a ride, something I haven't done In a while. I was joined by one of my old riding buddys George Shephard and Stacy Leith, It was great to riding all the old spots and reminiscing!
Over the course of the ride Stacey was busy taking a lot of pictures ( A LOT of pictures!) and they have come out great. A really nice mix of pictures which show of the riding, the town and the fun vibe.
Thanks to Stacy for the pics!

6th August 2013 - New shoes from GOLA!
I had a great delivery arrive today. Gola very Kindly sent me a pair of their renew mesh shoes. I have been using an older version of these shoes all year for riding and they are the best I have ever used! They have a very grippy, soft sole which I've found work's perfect for both cage and platform pedals. They are incredibly light with a very nice fit - They even fit my massive boats! (I'm a uk size 12.5/13 usually)
As I said I have been using them all year, they have been through snow, rain and 35+heat, been used on mud, logs, granite and sandstone and have not faltered once! They come in at a great price too, you definitely get value for money with these!
I'd like to say a massive thank you to Gola for sending me these, they will be getting a lot of use!
Check out Gola's great range of shoes and other products at
www.Gola.co.uk
2nd August 2013 - Eastbourne Extreme pictures
While we were at the Eastbourne Extreme festival, we were lucky enough to have Lee Bateman from Newbate Photography (
www.newbate.co.uk
) step into our arena for the weekend to take some pictures. Below is a gallery of what he took and I think they are brilliant! They sum up what a great, energetic weekend of shows and crowds we had. Lee found some really good places to take pictures so has a great mixture of pictures from thoughout each show. Thank you very much to Lee for the great work that weekend, you can contact Lee by email - photography@newbate.co.uk
These pictures were originally added to the MAD facebook page, which is currently trying to reach its 1000th like! Go help them
Facebook.com/pages/MAD
Powered by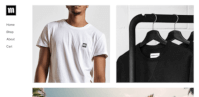 Create your own unique website with customizable templates.